At Boot Coffee Consulting, we have the opportunity to work with a lot of coffee farmers and producers. The Boot Coffee Team is privileged to work with many governmental organizations and NGOs around the world to help improve, not only the quality of coffee, but the quality of life for the over 25 million individuals who rely on coffee production for their livelihood.
Boot Coffee has been involved in many multi-year projects with coffee producing co-ops. Over time, we have been able to witness a wonderfully positive transformation in these communities. By ensuring a good quality product and a fair wage, the entire coffee chain benefits. We have seen impoverished coffee villages become vibrant, and at the same time, coffee roasting companies receive a high quality product to serve to their clients.
Involvement in these types of projects have been my absolute favorite part of working in the coffee industry. It's amazing how a simple beverage can impact someone's life forever. Not only can good quality coffee drastically change the lives of those on the front end of the supply chain—under the right circumstances, it also has the potential to greatly impact those on the consuming end as well.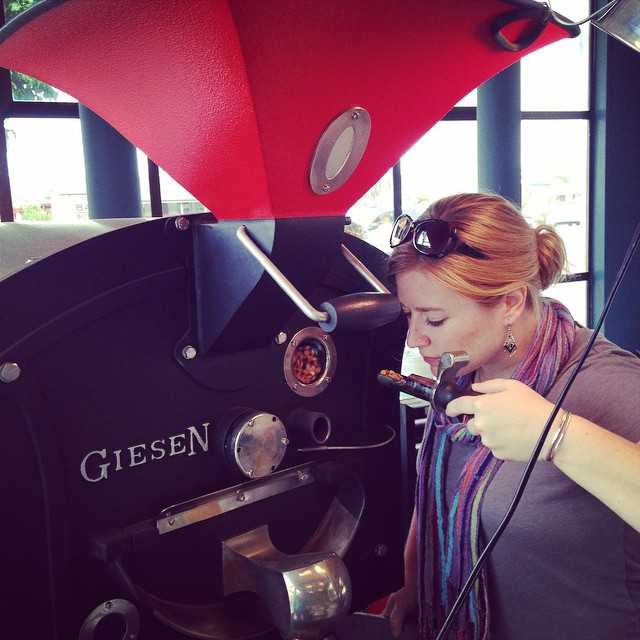 I recently began the adoption process. I'm adopting a little one from South Africa and I couldn't be more thrilled!  As a way to offset the cost of adoption, I started Chasing Mercy Coffee Company about a month ago. It's one of those rare occasions where "quality" and "cause" can truly occupy the same space.
Having the support of the Boot Coffee Team has been invaluable! Most companies would pay a high premium for the green buying, cupping, roast profiling and blend development that have gone into the Chasing Mercy African Blend. My goal was to develop a coffee blend that would appeal to a wide audience because we—coffee drinkers—are a vastly varied group. I wanted the coffee to be balanced, sweet and chocolatey, with a hint of ripe fruit. Here are the (somewhat unbiased) cupping notes: sweet, milk chocolate, dried fruit, rich and creamy.
So, can coffee really change a life? Here at Boot Coffee Consulting, we know it can. Feel free to check out
www.chasingmercy.com
 to learn more.