Coffee captured me at a very early age. Since I was 14 years old I have worked as a roaster, cupper, roastery owner and in 1998 I founded Boot Coffee. My mission: advising roasting companies and coffee producers on quality improvement strategies. Over the years we developed an impressive portfolio of clients, from super-quality specialty start-ups to renowned coffee producing countries. My passion: the Geisha coffee farms I started in Panama and Ethiopia and my quest to find the mother-source of Geisha in Ethiopia. My pride: winning first place at the prestigious Best of Panama coffee competition with my natural process geisha from Finca La Mula (2014) and the washed process geisha from our Finca Sophia (2017). I'm a licensed Q grader and Q Arabica instructor.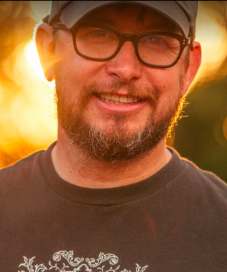 Marcus Young
Campus Director and Senior Consultant Business Development
My love of coffee began as a teenager while spending nights in coffee shops socializing and tasting coffee with friends. 18 years ago I became hooked on coffee. While working on a masters degree in education I also developed a passion for training. I have shared my experience as an SCA Certified Instructor, author of various coffee industry publications, I lectured about coffee, and volunteered as a world barista competition judge. My passion for tasting led me to earn my Q license, work as a barista, coffee importer and finally as a quality advisor helping Rwandan farmers bring their specialty coffee to market. I co-founded a micro-roastery, have sourced green coffees, and developed blends for major roasting companies.
Rosie Laird
Consultant Product Development | Barista Trainer
I graduated from the University of California, Davis with a B.S. in International Agricultural Development. My studies focused on plant science, soil science, and community development. My coffee career started at an early age working as a retail manager, lead barista and roasting specialist with companies like Verve and AKA Coffee. During my studies, I completed an internship at Finca Tamana and Finca El Suelo, El Pital, Colombia, working on soil reconstruction, compost building and studying the overall farm management. At Boot Coffee, I am responsible for product development and barista training programs. My passion is the education of aspiring coffee professionals and the creation of extraordinary profiles. I am fluent in Spanish.
Valerian Hrala
Consultant Communication & eLearning
I am originally from Central Europe where I studied political science and worked with human rights in Slovakia and the former Yugoslavia. In 2001 I started 
Green Plantation Coffee
, offering single origin coffee in Slovakia. For more than 15 years I have been working, living and writing about coffee. With the Boot team, I developed the first online coffee education project 
coffeecourses.com
and in 2017 I co-founded
Unleashed Coffee
the real farm to consumer coffee company. As a thank you for everything I got from the coffee community I started
Coffeeis.ME
the podcast for coffee professionals.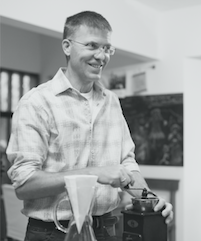 K.C. O'Keefe
Senior Consultant Specialty Coffee Value Chains
In 1997 a small group of coffee farmers in the Alto Mayo of Northern Perú asked me to assist in exporting their coffee. 20 years later I am the only person in my family of five without a Peruvian passport, and continue to strive to contribute to the economic development of Peruvian coffee farmers. I love Café Verde, our roaster retailer in Miraflores Lima and coffee farm in Moyobamba. I'm fortunate to have been able to work throughout Latin America, East Africa and Asia as a Q Instructor and specialty coffee export supply chain developer. Economic development on behalf of micro farmers remains my driving curiosity, and I'm thrilled to have encountered that quality coffee blended with quality people is the central answer.
Joshua Dugué
Consultant Wholesale Business | Barista Trainer
I hail from Chicago Illinois and I'm a 24 year veteran in the coffee industry. I first discovered my love for when I was 15. I walked into a Starbucks and was immediately struck by the novelty of being so young but being able to hang out in this "bar" and consume the beverages. I was hooked. I went back day after day and hung out. It didn't take long for me to want to work there. From that point coffee was always a part of my narrative and accompanied me at every point in my life. I've worked with companies like Counter Culture Coffee, Ipsento Coffee, and have consulted with numerous others. My experiences in coffee have taken me from the retail world and management to tech, training, sales, and wholesale development.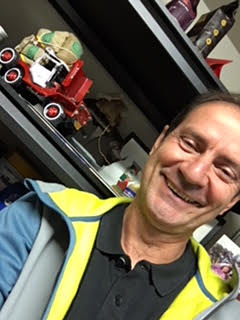 Jaime Duque
Senior Consultant Specialty Coffee Value Chains
I am an agronomy engineer with a specialization in business administration. Most of my life, I have been working in different segments of the coffee value chain; from farming to processing to roasting to barista preparation. Specifically, I have been focusing on the aspect of quality assurance at the farm and at the level of the roastery. It is my passion to share knowledge and to support the coffee industry in Colombia and beyond. I am the founder of the training laboratory and café Catación Publica in Bogota en the coffee brand Jaime Duque.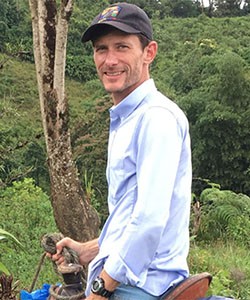 David Pohl
Senior Consultant International Trade & Quality
While I have cherished coffee since high school, my career in coffee really started after graduate school when I took a job with Fair Trade USA. While there I delved into the meaning and significance of sustainability in the coffee industry, a call to action which remains a driving force for me today. As a lifelong chef and "man of the kitchen" my interest in coffee soon turned to quality, where I explored the magical transformation of the green coffee bean first as a home roaster and then as an apprentice. Since then I have had the pleasure of serving in various roles in the coffee industry, with small and large companies, growing, sourcing, blending, roasting and selling coffee to a wide variety of customers, all the while continuing to push the boundaries of quality and sustainability.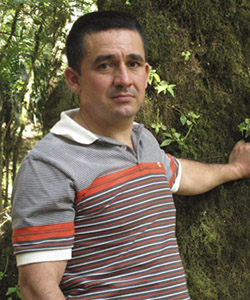 Kelly Hartmann
Coffee Farming Specialist
I started working at my family's coffee farm (Finca Hartmann) at the age of 16. Since 2008, I have been working with Boot Coffee in Panama, managing the award winning Geisha farms Finca Sophia, Finca La Mula and the newly planted Finca La Cabra. In Panama I supervise a team of nine Ngobe-Bugle indigenous workers and a larger team of seasonal employees. I take personal pride in motivating my staff to take meticulous care of our precious Geisha trees. Farming at ultra high elevations (1700 to 2100 meters) is a challenging task, which -in the end- is rewarded through the quality in the cup. Over the years I developed a unique specialization in the cultivation of Geisha trees. My career highlights: winning the ultra challenging Best of Panama Competition with the natural process Finca La Mula in 2014 and the washed process Finca Sophia in 2017.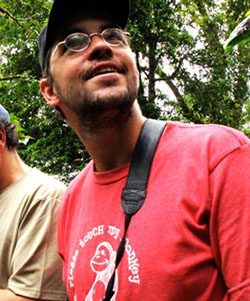 Kees Kraakman
European Lead Trainer Specialty Coffee
I started my coffee career at a young age. My initial coffee mentor was Jacob Boot, father of Willem Boot, who taught me about cupping and roasting techniques. For 11 years I have worked for The Golden Coffee Box, a small coffee importer and coffee roastery owned by Barend Boot (Willem's brother). Over the past years I have worked as a trainer and consultant with roasting companies and upscale cafés throughout Europe. In 2017, I co-founded Café Keppler, a roastery café and and restaurant in the heart of Amsterdam.