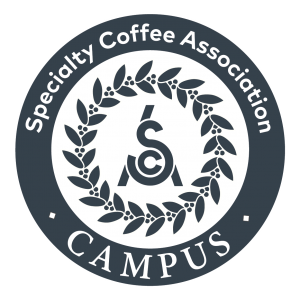 SCA Coffee Skills Program Barista Skills Module A perfect class for working Baristas, entrepreneurs, or home enthusiasts. TheSCA Barista Skills Module provides world-recognized instruction in espresso and milk preparation techniques and latte art. Learn the practical skills you need behind the espresso bar: how to set your grinder, milk techniques, health and safety, customer service,basic business practices, and more – earning you credits towards your SCA Coffee Skills Diploma. (Read More)
Perfect for beginners and requires no previous experience. The Foundation level provides a first taste of the Barista discipline and is a great way to get insight into the skills required of a barista including espresso preparation, steaming milk, and maintaining a clean bar. Students earn 5 points in the SCA Coffee Skills Program towards their Coffee Skills Diploma.
A 3 day intensive course that immerses you in a series of hands-on training exercises suitable for those working in the industry or seriously considering becoming a barista. Students with a firm knowledge of the basic skills learn about working efficiently behind the bar, pouring latte art, equipment maintenance, and mastering customer service skills. On the final day you will take the SCA Intermediate Barista Skills practical and written exams, and upon completion earn 10 points towards your SCA Coffee Skills Diploma.
SCA BARISTA SKILLS PROFESSIONAL
COMING SOON. The Professional level is suitable for students pursuing barista skills at the highest level. Extensive relevant experience is recommended before attempting this level. Candidates must hold the Intermediate qualification as a barista before attempting the professional level. Students completing Barista Skills Professional and passing the written and practical exams earn 25 points towards the SCA Coffee Skills Diploma.