SCA SENSORY SKILLS INTERMEDIATE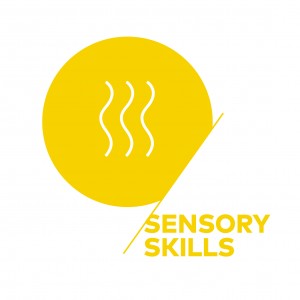 From acids to extraction, the SCA flavor wheel to triangulations, Intermediate Coffee Sensory Skills presents the tools required to dissect coffees for flavor and evaluate them in a nuanced, careful manner, ensuring the best product makes its way to the consumer. Building a vocabulary of taste descriptors and adhering to cupping protocols, students will quickly build world-class sensory skills alongside knowledgeable certified instructors. Coffee Tasters who currently have or are pursuing a Q-Grader certification may be eligible to receive credit for a portion of the Level 1 curriculum.
SCA SENSORY INTERMEDIATE students build on the skills learned in Sensory Foundations  and learn to demonstrate the core concepts of sensory science in the analysis of aroma, taste, flavor, and body differences in a variety of coffees. You will learn a variety of testing methodologies and practice calibrating on the SCA cupping form. You will examine the basic elements required for developing a sensory program back at your company and apply core concepts of sensory science to analyze differences in aroma, taste, and body in coffee.
Key Learnings in Coffee Sensory Foundations and Intermediate:
Introduction to coffee sensory analysis
Cupping protocols
Calibration with other cuppers
Cupping for defects
Comparative cupping
Triangulation cupping exercises
Practical applications for sensory evaluation in your company
The statistical significance of a variety of sensory analysis tests
Understanding intensity and scales
Requirements for cupping lab
Creating and managing tasting panels
Types of sensory tests

hedonic
discrimination
judgement
[/fusion_youtube]
TIP
Save significantly and sign up for the comprehensive 5-day SCA Intermediate Sensory Skills Combo, consisting of:
Sensory Skills Intermediate (3 days, this course)
The course is an essential step for coffee professionals involved with sensory analysis. We allow for sufficient one-one-one interaction with the lead-trainers. This course is also designed for coffee professionals who wish to earn their SCA Coffee Skills Diploma. Marcus Young and Willem Boot will personally share many valuable cupping tips using their extensive track record and professional expertise. The fee represents savings of more than $400 if these course elements are purchased individually.
Where
The course will be at the BOOT COFFEE CAMPUS at 619 Lindaro Street, San Rafael, CA (just north of San Francisco).
Prices:
Introduction to Coffee (1 day): US$495 (Register for this course separately)
Sensory Skills Foundations (1 day): US$495 (Register for this course separately)
Sensory Skills Intermediate (3 days): US$1295
Sensory Skills Foundations + Intermediate (4 days): US$1695
COMBO Introduction to Coffee + Sensory Skills Foundations + Intermediate (5 days): US$1995
All Levels include lunches and lecture materials.
Hotel Information: Hotels in Marin County can be booked online.
More Information?
Email us and we usually respond within 24 hours. Boot Coffee: (888)814-4347 (USA).
Reserve Your Seat Now!
For tailor made courses with Willem Boot or Marcus Young, please send us an email.
Boot Coffee Purchase policy:
All sales are final. Course fees are not refundable. If you need to cancel, course fees can be applied to future courses or another person can take your place. For all changes, we will charge a change fee of 25% of the course price. Changes are not possible less than 7 days before the course.