SCA SENSORY SKILLS FOUNDATIONS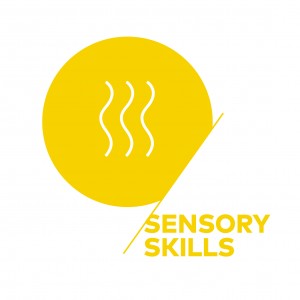 SCA SENSORY FOUNDATIONS: Taste and gain valuable understanding of the differences between specialty vs non- specialty coffee. You will learn to recognize the core concepts of sensory analysis and how it's used in the coffee industry, with a primary goal to objectively describe aroma, taste and body in coffees. You will learn the SCA cupping protocol and methodology and reflect on the qualitative dimension of this evaluation methodology.
Key Learnings in Coffee Sensory Foundations and Intermediate:
• Introduction to coffee sensory analysis
• Cupping protocols, language, and methodology
• Understanding the essential elements of aroma, body, flavor, aftertaste, and acidity
TIP
Save significantly and sign up for the comprehensive 5-day SCA Intermediate Sensory Skills Combo, consisting of:
Sensory Skills Foundations (1 day, this course)
The course provides a solid introduction to the sensory analysis, both from a theoretical as well as from a practical point of view. We allow for sufficient one-one-one interaction with the lead-trainers. This course is also designed for aspiring coffee professionals and home roasters interested in the SCA Coffee Skills Program. Marcus Young and Willem Boot will personally share many valuable roasting tips using their extensive track record and professional expertise. The fee represents savings of more than $400 if these course elements are purchased individually.
Where
The course will be at the BOOT COFFEE CAMPUS at 619 Lindaro Street, San Rafael, CA (just north of San Francisco).
Prices
Introduction to Coffee (1 day): US$495 (Register for this course separately)
Sensory Skills Foundations (1 day): US$495
Sensory Skills Foundations with Introduction to Coffee (2 days): US$895
Sensory Skills Foundations + Sensory Skills Intermediate (4 days): US$1695
Introduction to Coffee +Sensory Skills Foundations + Sensory Skills Intermediate (5 days): US$1995
All Levels include lunches and lecture materials.
Hotel Information: Hotels in Marin County can be booked online.
More Information?
Email us and we usually respond within 24 hours. Boot Coffee: (888)814-4347 (USA).
Reserve Your Seat Now!
For tailor made courses with Willem Boot or Marcus Young, please send us an email.
Boot Coffee Purchase policy:
All sales are final. Course fees are not refundable. If you need to cancel, course fees can be applied to future courses or another person can take your place. For all changes, we will charge a change fee of 25% of the course price. Changes are not possible less than 7 days before the course.