31 samples GREEN Gesha Village coffee samples | 175g (6.1oz) / sample 
The 31 sample Gesha Village kit offers an opportunity to taste the top lots from Gesha Village Estate's 2017-2018 harvest. There is a mix of washed, honey, and natural processed samples. For the home enthusiast or professional, this sample kit creates a wonderful and unique experience with very precious coffees.
Gesha Village is known for producing one of the best cup profiles in the world. In doing so, the Meanit people, local inhabitants and protectors of Gesha, thrive. After years of persistent exploration, Adam Overton and Rachel Samuel found their ideal patch of land in the Bench Maji zone, hosting the perfect conditions for the cultivation of Gesha. Their mission: bring Gesha coffee home.'Today the Meanit are our partners. This is their coffee' – Adam Overton, Gesha Village Coffee Estate.
MORE ABOUT GESHA VILLAGE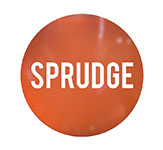 WHAT DO YOU GET?